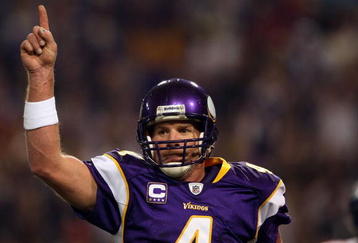 A strong running game and defense are the ways to win in January in the NFL. Well, that has been a successful recipe, but these 2010 playoffs are shaping up as the QB playoffs.
The Packers and Cardinals earned their name of "Wildcard" game, with offensive records breaking all over the place and both quarterbacks putting up outrageous numbers.
The Baltimore Ravens and New York Jets are built in the classic model and still left in the these playoffs, but the Ravens travel inside to the dome of the Colts and the Jets will be in warm San Diego, California to take on the hot Chargers, who have become a QB dominated team with Phillip Rivers' dominance this year.
The NFC stays inside at 72 degrees in New Orleans and Minnesota, probably the best four quarterback matchup in NFL history. Kurt Warner and Drew Brees regularly carry their teams through games and Tony Romo and Brett Favre can do the same.
I looked forward to the Green Bay/Arizona game last week with great anticipation, because I like Aaron Rogers as much as these other guys and expected a great shootout--not quite expecting it to be what it turned into, but this weekend's games should be just as entertaining.
And the only way for the NFL to get a cold weather game of any kind before the playoffs, is if both the Jets and Ravens--the old school teams left in the tournament--win. Otherwise, it is warm weather all the way to the Super Bowl. Wait, the Super Bowl in Miami, Florida may be the coldest game from here on in.